Armox - The ultimate protection steel
When a piece of steel is the only thing standing between a human being and a bullet, it better be hard and tough enough. Whether you're building an armored military vehicle, a limousine for a corporate VIP or a panic room for a celebrity, you need to trust the quality and performance of your steel.
For more than 25 years, Armox® plates have safeguarded human life in the world's most dangerous environments. Vulcan Steel are the suppliers of Armox in Cape Town.
Our customers supply protection equipment for military and civilian applications alike. They know that when it comes to armor steel, there's no room for error. Our entire production process is designed to make sure our products always meet your specifications, so that you can always be on the safe side.
That's why we can deliver Armox and Ramor protection plates with guaranteed ballistic properties. Each grade and thickness is tested to the most extensive, stringent international standards. And we cooperate with leading independent laboratories for ballistic testing so that we can offer plates that are certified to your required standards.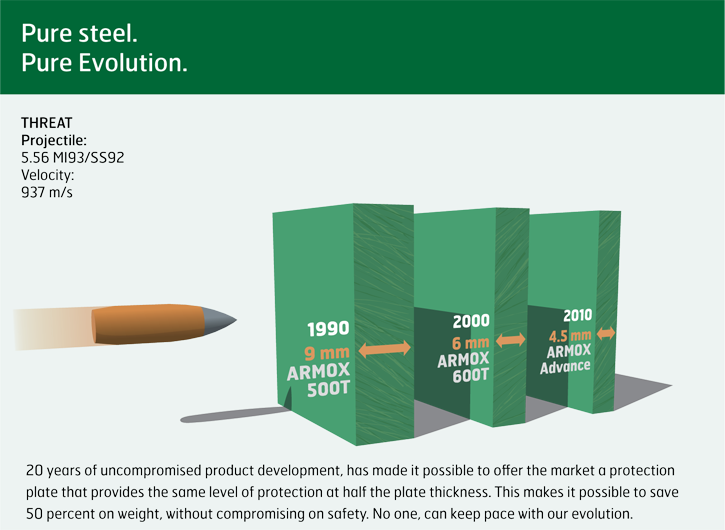 Data Sheets